---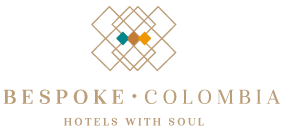 Políticas Generales del Hotel La Gloria
Por motivos de seguridad NO autorizamos el ingreso a personas que no hayan sido registradas durante el Check-In a las habitaciones del hotel, La Gloria Hotel no permite huéspedes casuales en las habitaciones en ningún momento. For security reasons, we do not allow the entry of non-registered guests during Check-In. The hotel does not permit casual guests in hotel rooms at any time.

Tenga en cuenta que de acuerdo con la Ley colombiana 679 de 2001, la Ley 1336 de 2009 y la resolución 3840-2009, la explotación sexual de niños, niñas y adolescentes es ilegal. Por lo tanto, todos los menores de edad (0 a 17 años) deben presentar una identificación válida y un certificado de nacimiento junto con la identificación de los padres para verificar su relación. Si el menor no está acompañado por sus padres, los adultos acompañantes deberán contar con una autorización escrita y autenticada junto con la documentación antes mencionada.
Please note that in accordance to 679 of 2001 Colombian Law, Law 1336 de 2009 and 3840- 2009 resolution, sexual exploitation of children is illegal. Therefore, every children from ages 0 to 17 must present a valid ID and birth certificate along with the parents ID to verify their relationship. If the minor is not accompanied by his or her parents, the accompanying adults must have a written and authenticated authorization along with the previously mentioned documentation.

Tenemos espacios de parqueo limitados, está sujeto a disponibilidad el día de llegada.
Limited Parking spaces, subject to availability at arrival.

Por políticas antifraude, el tarjetahabiente debe ser el titular de la reserva o el acompañante. Si la reserva no cumple esta regla, podría ser cancelada.
Due to anti-fraud policies, the cardholder must be the holder of the reservation or the companion. The reservation could be cancelled if it does not comply with this rule.

No se permite fumar dentro de las habitaciones.
All rooms are NON-SMOKING.

Todos los cargos son realizados en moneda local: Pesos colombianos.
All charges are made in local currency: Colombian pesos.

Solo aceptamos pagos en Efectivo, Tarjetas de crédito VISA o MASTERCARD.
We only accept payments with cash and VISA or MASTERCARD credit cards.

Las reservas hechas por residentes colombianos serán cargadas con el 19% de IVA adicional.
Bookings by Colombian residents will be charged with additional 19% (IVA)

Check-out es a las 12:00 hrs del medio día, Check-in es 15:00 hrs.
Check-out is 12:00 hrs, Check-in is 15:00 hrs.

Todas las cancelaciones y modificaciones deben realizarse por escrito y ser confirmadas por el Hotel.
All cancellations and modifications must be made in writing and confirmed by the hotel.

Hay dispositivos de ahorro de energía en cada habitación y los clientes compensaran al hotel por cualquier daño causado por mal uso.
All rooms are fitted with energy saving devices and clients will be held responsible for damage arising from misuse.

Cualquier falla en los servicios del hotel debe ser reportada inmediata y directamente a la Recepción y la indemnización será discrecional.
Any failure of hotel services must be reported immediately and directly to reception and compensation shall be discretionary.

Por favor use la cajilla de seguridad de su habitación para depositar sus objetos de valor y dinero. La administración no aceptará responsabilidad por perdida de artículos o dinero dejado fuera de la cajilla.
Please use the room safe to store valuables. The management will not accept responsibility for loss of articles left loose in your bedroom or on the premises.

NO se aceptan mascotas
Pets are NOT allowed.